Music expands horizons!
Playing music creates incredible experiences and is a great way to meet people and make friends!
Do you play flute?
Do you want to start or are you looking to improve?
I can help! I teach private and group lessons, coach ensembles and direct a flute choir.
I love guiding students of all ages to discover the joy of music and to achieve new levels of accomplishment and musical awareness. I don't use a once-size-fits-all approach. I meet every student where they are – from beginner to advanced – and we take it from there together.
A little about me…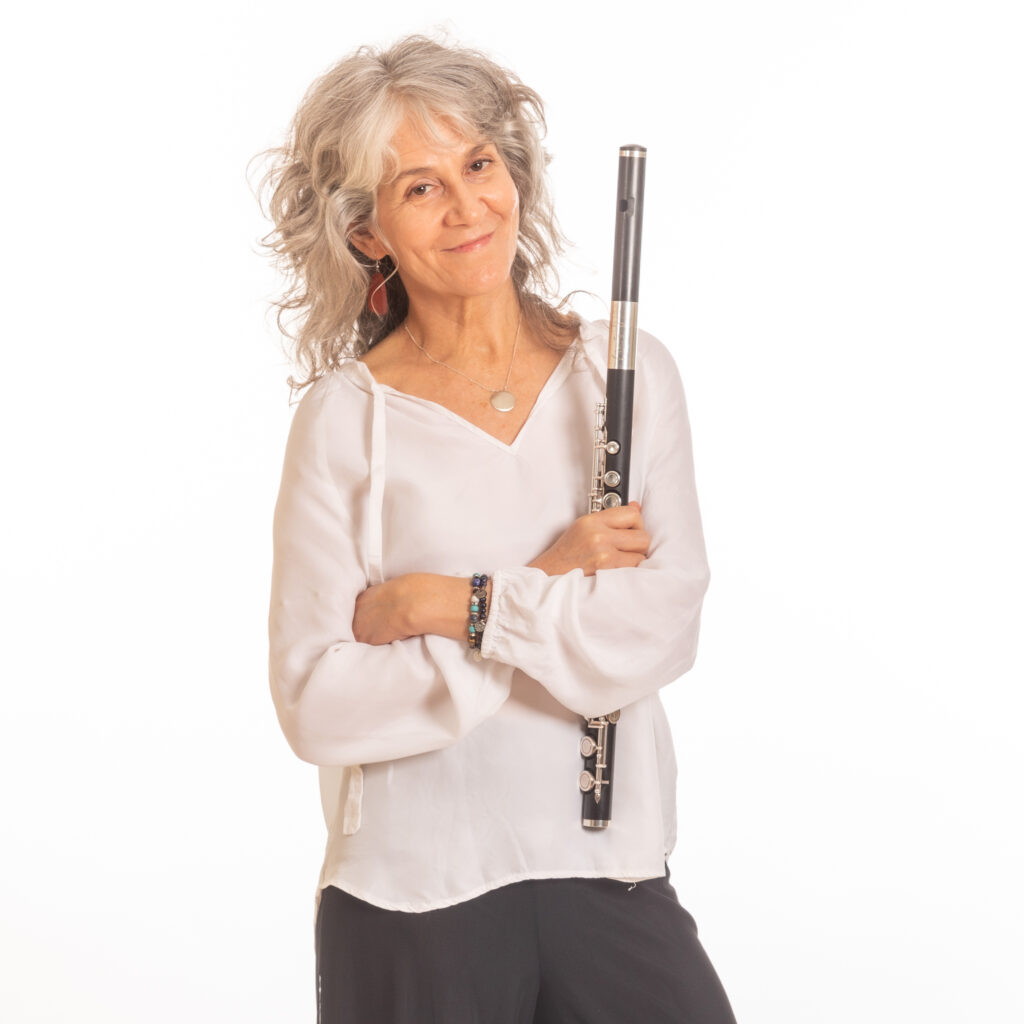 I am a flutist, music producer, flute teacher and mother living in Asheville, NC.
I love connecting with people and exploring other cultures. I love to travel, especially with my children.
I love learning languages. I speak German and French, and I am learning Spanish.
I began playing flute in a public-school music program in Western North Carolina. From then on, I was hooked!
After high school, I went to Baldwin-Wallace University in Ohio to study flute with a amazing teacher, William Hebert, who played in the Cleveland Orchestra. After college, I won a Fulbright Grant to study Belgium.
After several years in Europe, I moved to California for graduate studies at the San Francisco Conservatory.
I moved back to these mountains in 1997. In 1999, I created Pan Harmonia, a music company which has presented over 400 concerts all around the Southeast. I love sharing music with people of all ages and walks of live.
Music truly is universal. Its beauty ennobles our world and has the power to affect people and change lives. It is both an individual and communal mode of expressing that for which words do not suffice. To me, music is the closest expression to connect with the Divine that we as humans have.