Being a musician is more than playing an instrument. It is about connection to the past, the future, to oneself and to the remarkable nature of being human.
Playing the flute is deeply satisfying on so many levels. It requires both physical stamina and intellectual prowess, and it's a lot of FUN!
Why take lessons?
Lessons with an experienced teacher help develop a healthy posture, improve breathing and tone, encourage an effective approach to practicing, and most importantly, create a love of music.
How does it work?
I teach in my home studio about a mile north of downtown Asheville, at UNC-Asheville and online. You are welcome to schedule a trail lesson. Bring your flute, and let's get acquainted and explore what your goals are.
Whether a beginner or more advance player, we will always focus on how to make a beautiful sound on the flute – because it truly is the basis from which all music-making comes.
Most lessons start by playing together from simple sound explorations to interactive duos.
With a solid sound foundation, we add scales and chords, the vocabulary of music. I have many fun and creative ways to approach these building blocks which lead to tunes!
Ultimately I hope to share my love of music with you. Spending time with music is so important to me. It is my good friend, my steady companion and the home to which I always return. It brings me joy, solace, and comfort, and I delight in its never-ending challenge.
---
And there's this –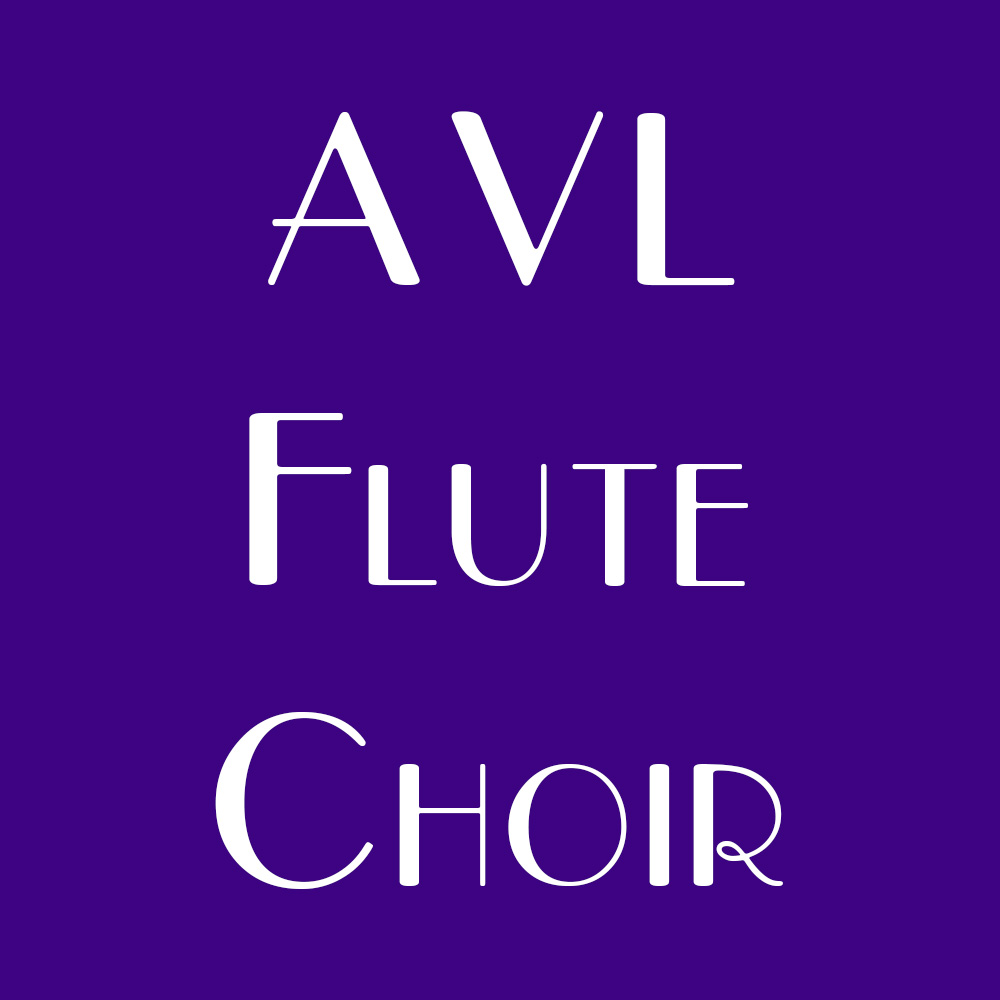 Asheville Flute Choir is open to intermediate to advanced adult and high school players. We meet every Wednesday evening for 12 weeks and play 1-2 concerts per semester. If you are interested, email me.